The 4th cutlery.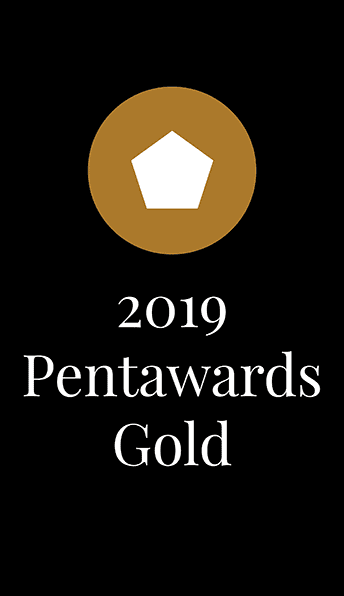 Japan, we live with crossover food culture.
From this context, STIIK was designed as 4th cutlery for all tables around the world. 

Inspired by food and produce from around the world, an annual limited color was born.
The first limited color of 2020 is "gari", the beautiful and powerful garnish that compliments perfectly with Sushi.
The 4th cutlery
Eating habits are changing in a rapid pace globally. More and more people are eating different foods apart from their own cuisine. It is more common to have Italian at home, Chinese for lunch and Sushi for dinner. Time has changed the way we eat and behave, which makes us more flexible in adapting to new food cultures. STIIK was designed to adapt to modern eating habits, making this the 4th cutlery to your dining experience.
"Modernized" 26cm
"Hito ata han", literally means 1.5 times the length from a person's thumb to an index finger "Hito" means one, "ata" is a traditional Japanese finger measurement, and "han" means half. It is considered to be the ideal chopstick length and was officially standardized during the Edo period (1604-1868). 300 years since, the length of chopsticks has unchanged from the 22-24cm, although Japanese average height has grown 10cm since then. For that reason, we have reached the conclusion that 26cm is a modernized "Hito ata han".

STIIK is handmade from Japanese moso bamboo, which makes chopstick surprisingly thin but extremely durable. The unique balance between thinness and length comforts the pallet and creates a superb dining experience.
News
2029.03.19

Information

Shop list are updated. There are new retail stores and restaurant where you can use STIIK.
2019.12.13

Press
2019.12.12

Products
2019.12.11

Information

Shop list are updated. There are new restaurant ay Tokyo, Singapore, Korea where you can use STIIK.
2019.11.10

Information
2019.10.01

Information

Shop list are updated.
2019.09.12

Information
2019.07.20

Information
2019.02.01

Products

We updated coating paint to our products. All STIIK are now DISHWASHER-SAFE !!
2019.02.01

Products

We add new color, midium-grey and charcoal-grey.
Store
Dealers
Japan (hokkaido-area)

Japan (tōhoku-area)

Japan (kanto-area)

Japan (chubu-area)

Japan (kansai-area)

Japan (chugoku-area)

Japan (shikoku-area)

Japan (kyushu-area)

Korea

Web Shop
Product
Product name:STIIK
Price: 3000yen /Contains 2 pairs.
Size:26cm
color:Ceramic grey / Medium grey / Charcoal grey / gari(limited color)
Dishwasher-safe
Material:Natural bamboo (Moso bamboo)
Made in Japan
To sustain the quality of the product: 
●Do not put it in microwave.
●Avoid storing or placing in direct sunlight for a long period of time.
●Do not keep in water for a long period of time.
●Adult supervision required.
Contact
Ko Design Concept Co., Ltd. ko-design.jp
#1403 3-4-2 Shibaura Minato-ku, Tōkyō-to 105-0023,Japan
Tel: 03-6435-2234